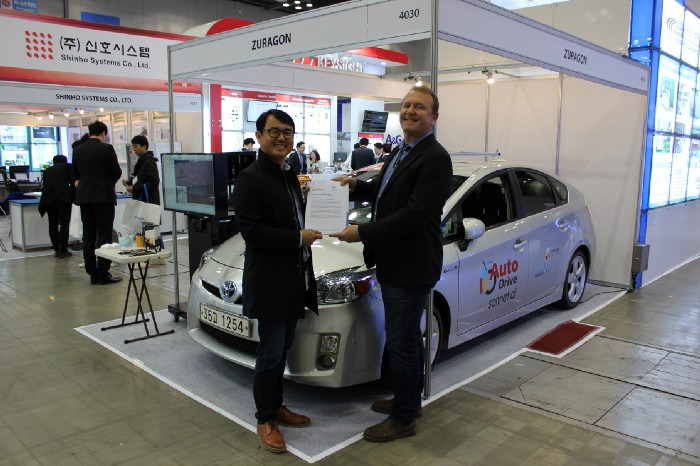 sonnet.ai
·
2022. 2. 6. 16:17
(Original contents published in March 18, 2018.)
Zuragon and Sonnet.ai today announced the official announcement of the already ongoing co-operation in South Korea. Sonnet.AI is appointed representative for Zuragon´s products and Zuragon will enable global distribution of Sonnet.ai´s IPR for autonomous solutions through its global sales network.
The target of collaboration is to become a notable player in the autonomous vehicle field, with a more complete portfolio of tools, services and off the shelf algorithms and controls to get the end users going with their autonomous projects with a minimum of effort and a maximum of re-use.
Joachim Fritzson, President and CEO of Zuragon says in a comment:
We have been collaborating with Sonnet.AI for a while behind the scene and we are deeply impressed of the level of their knowledge. We are proud and happy to have them as part of the Zuragon family and we have high expectations on the outcome of this collaboration.
Dr Joonwoo Son, Founder and CEO of Sonnet.AI says in a comment:
Finding a fast feet partner like Zuragon is really great. We expect to contribute to their portfolio and they to contribute to ours. We have just seen the beginning of this technology in South Kora and Asia. There is a lot more to come.
About Zuragon: Zuragon founded in 2011 is focusing on tools for development and test of Active Safety Systems (ADAS) for vehicles. With offices in Sweden, Finland, UK, Romania and USA and Qualified resellers in China, Japan and South Korea, Zuragon offers a worldwide support to customers and development partners.